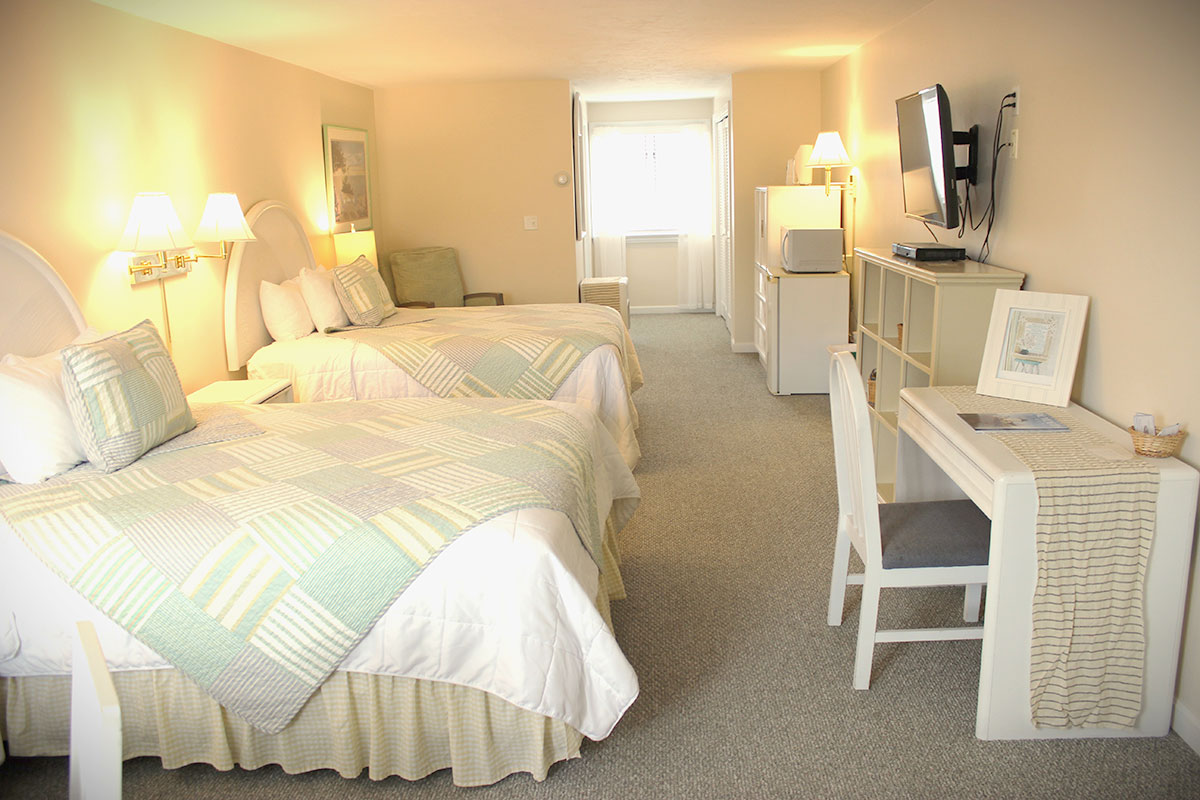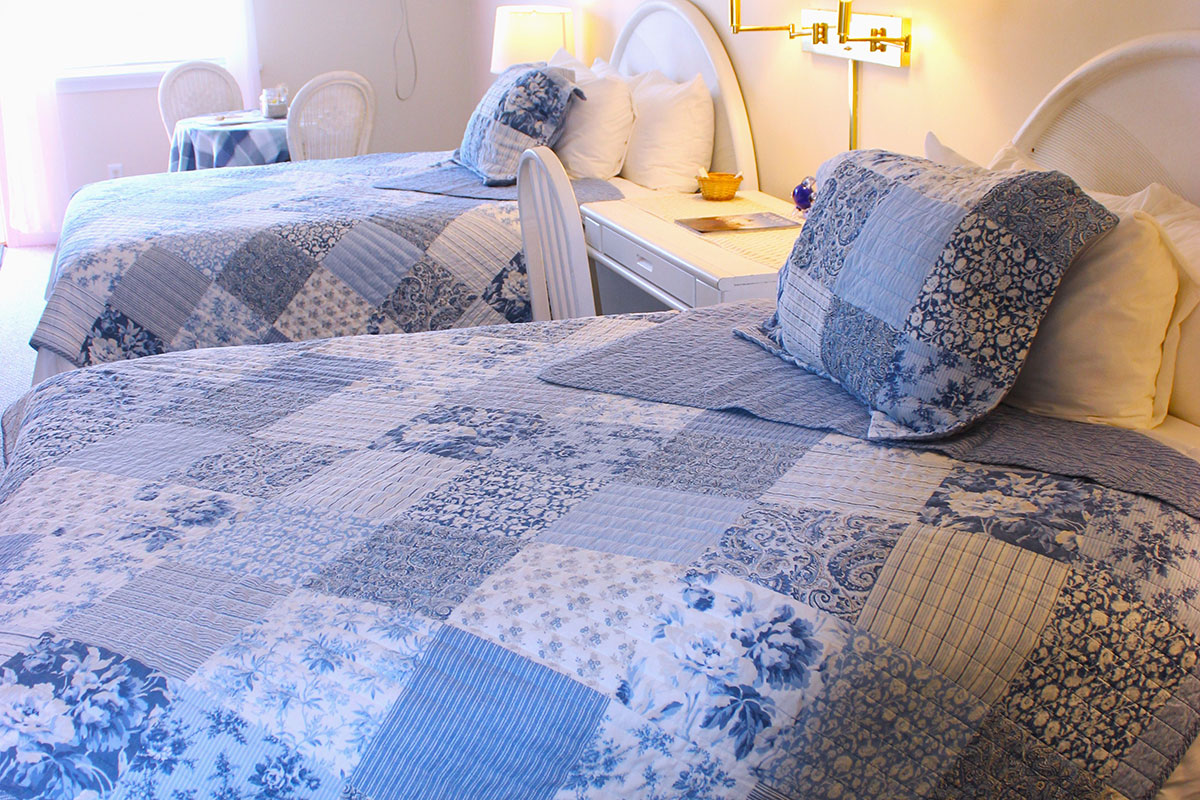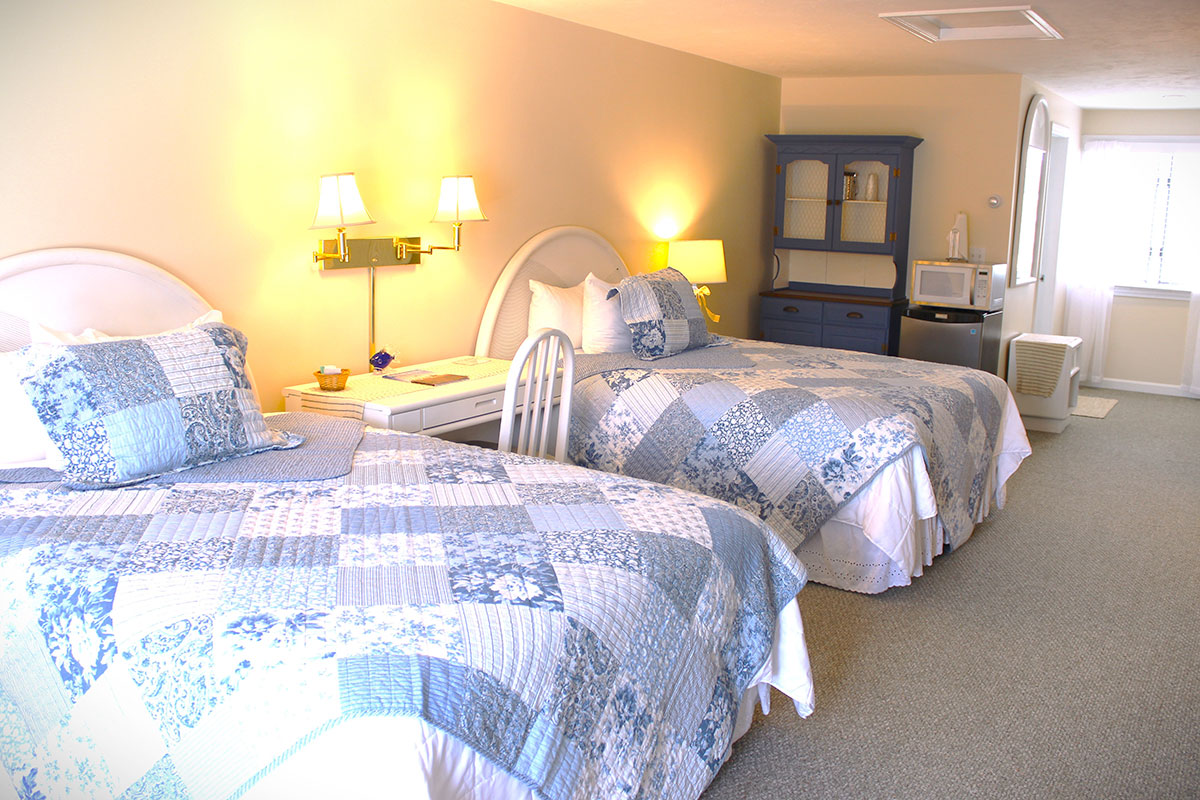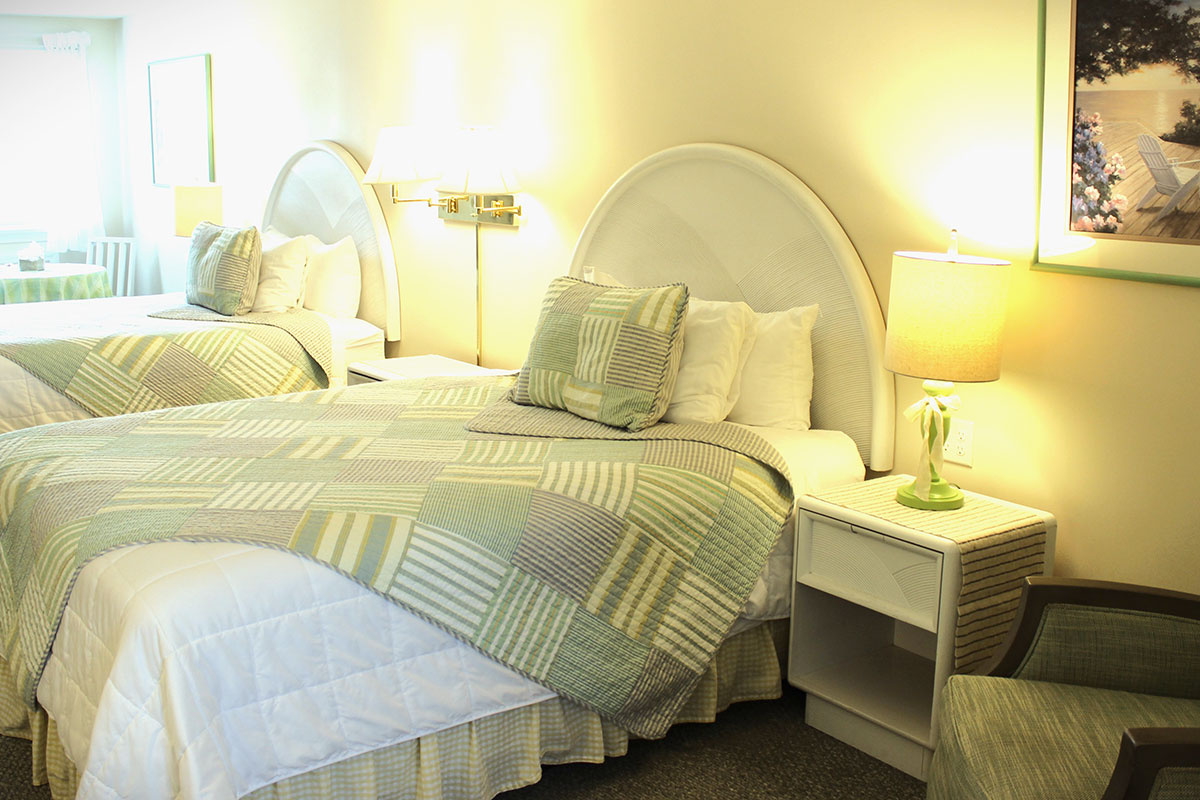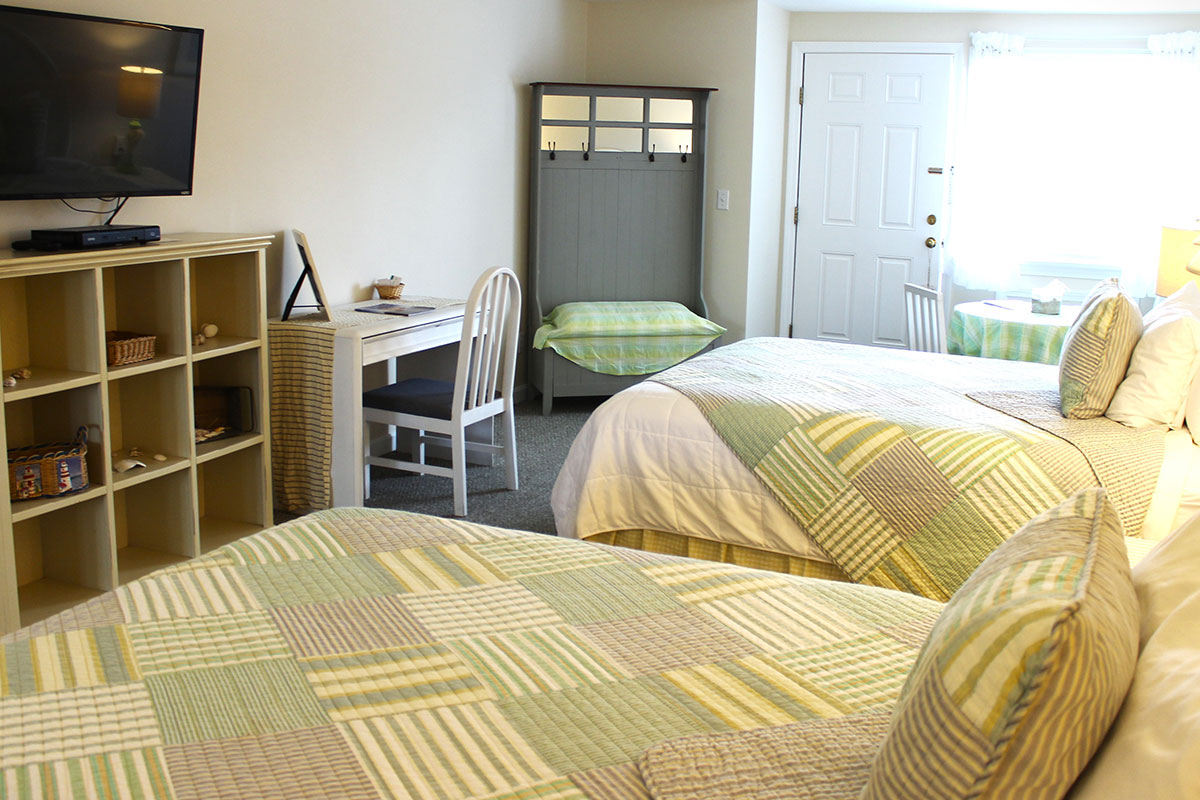 Cottage Queen Room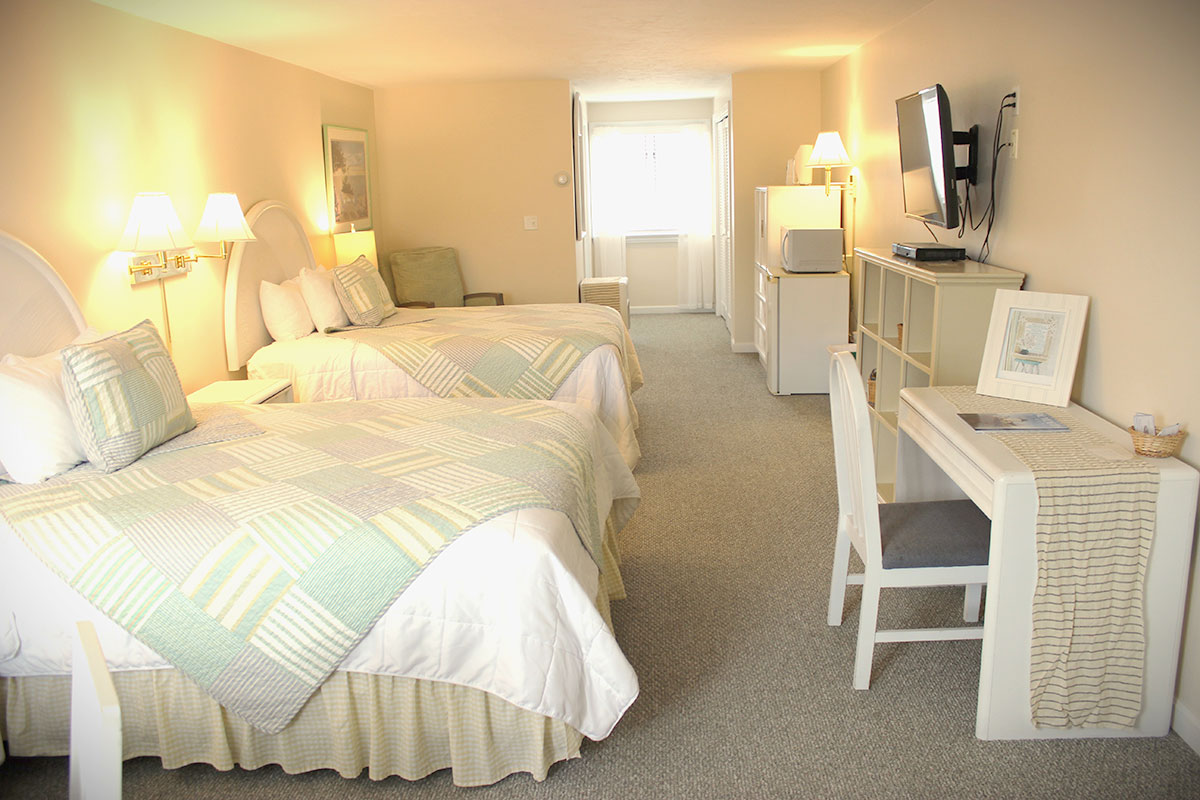 Cottage Queen Room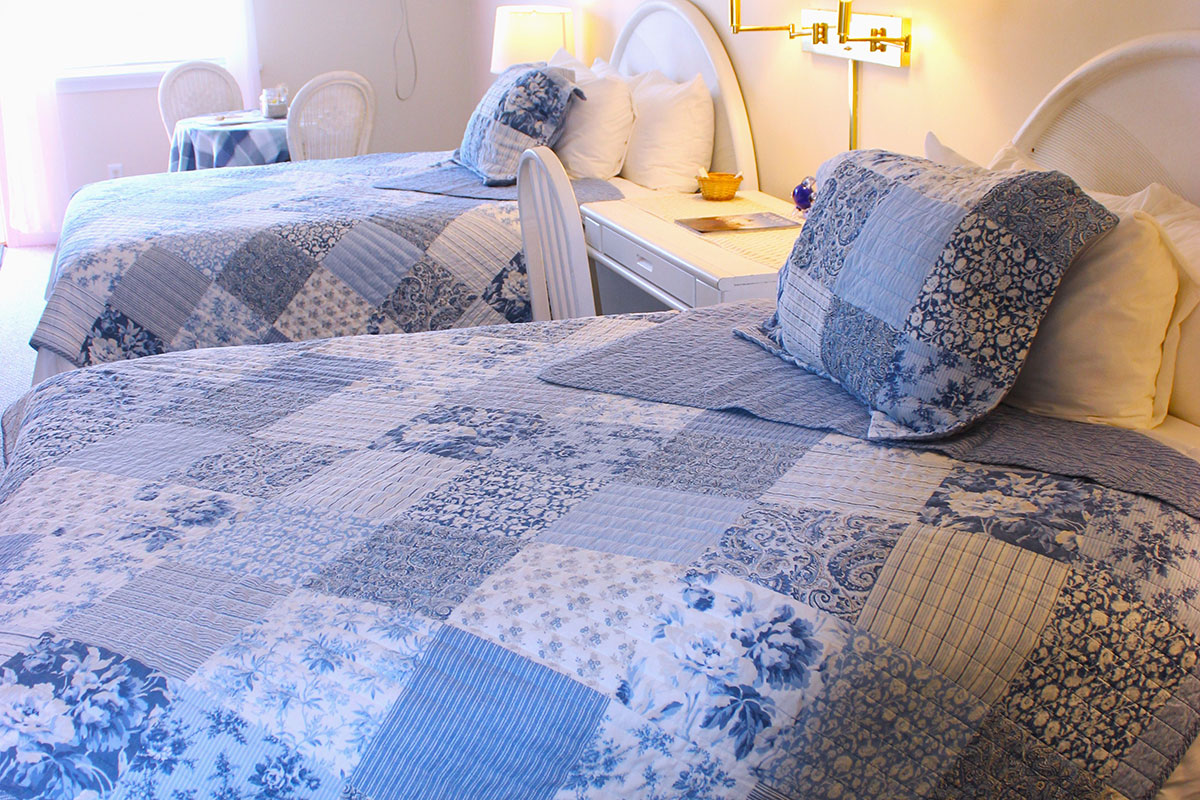 Cottage Queen Room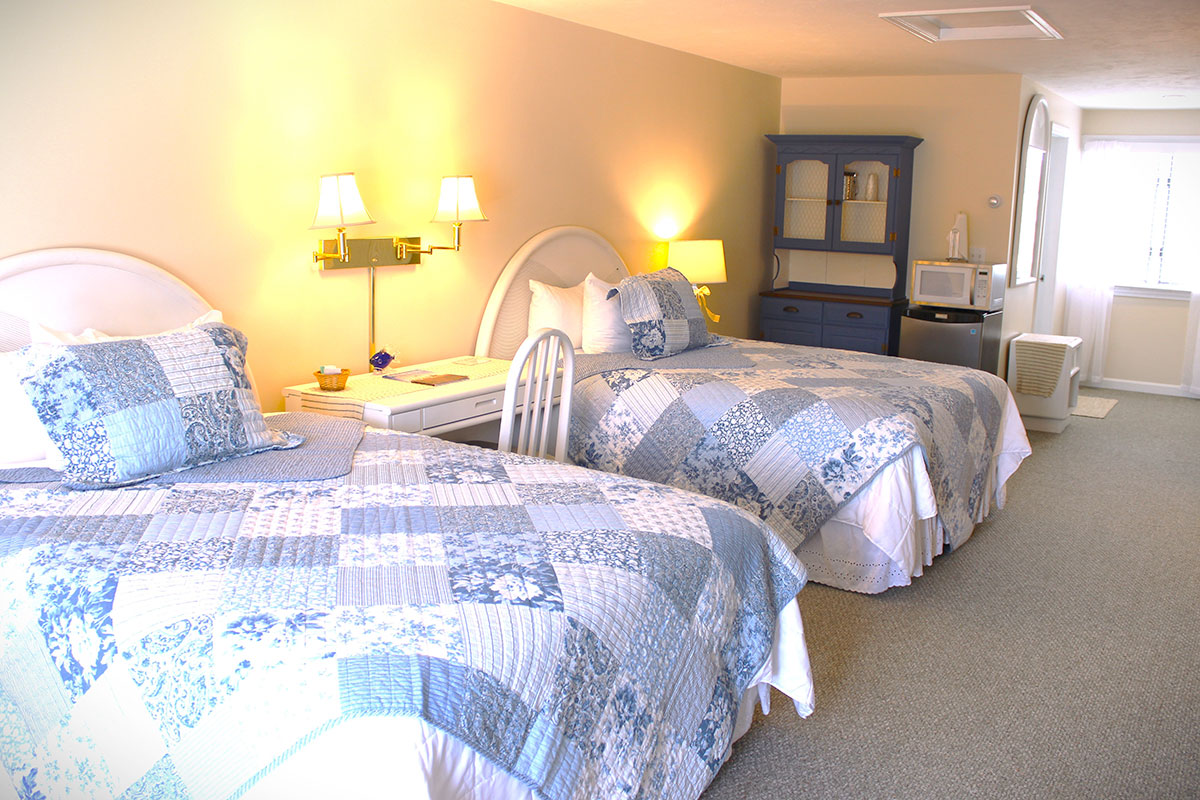 Double Queen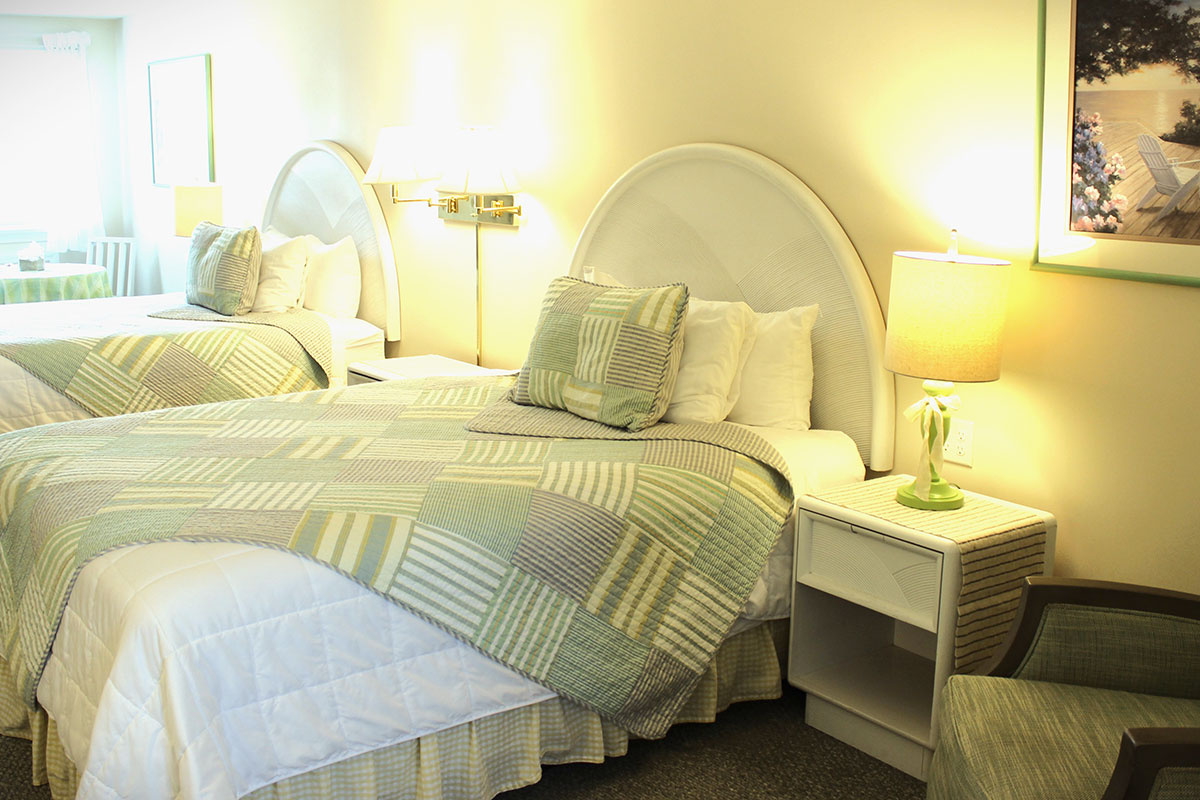 Double Queen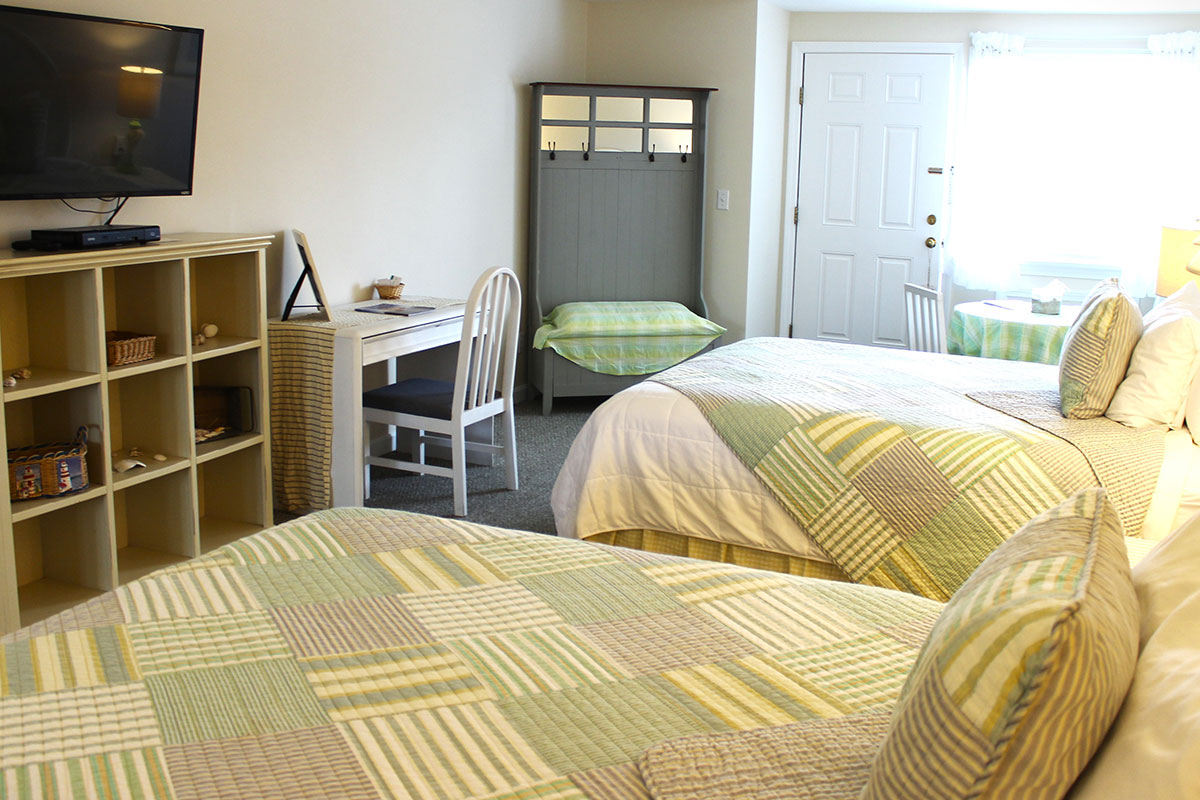 Yes! We're Open Year Round!
About our Double Queen Rooms
Our Double Queen hotel rooms are tastefully furnished in a classic Cape Cod style with a table and 4 chairs.
Our Double Queen rooms can accommodate up to 4 guests. Rates are based on double occupancy.
The Double Queen Room is 37'X13′, great for longer stays.
There are only 3 double queen rooms.
Book early
Microwaves and Coffee Setups are available upon request.
Our Amenities include
Individual heat and air conditioning
Flatscreen TV
Free WiFi
Hairdryers
Iron & ironing board
Refrigerator
Desk and sitting chairs
Free parking
Complimentary breakfast bar in LeBarn
Book Online or Give Us a Ring